Basilikum zitronenlimonade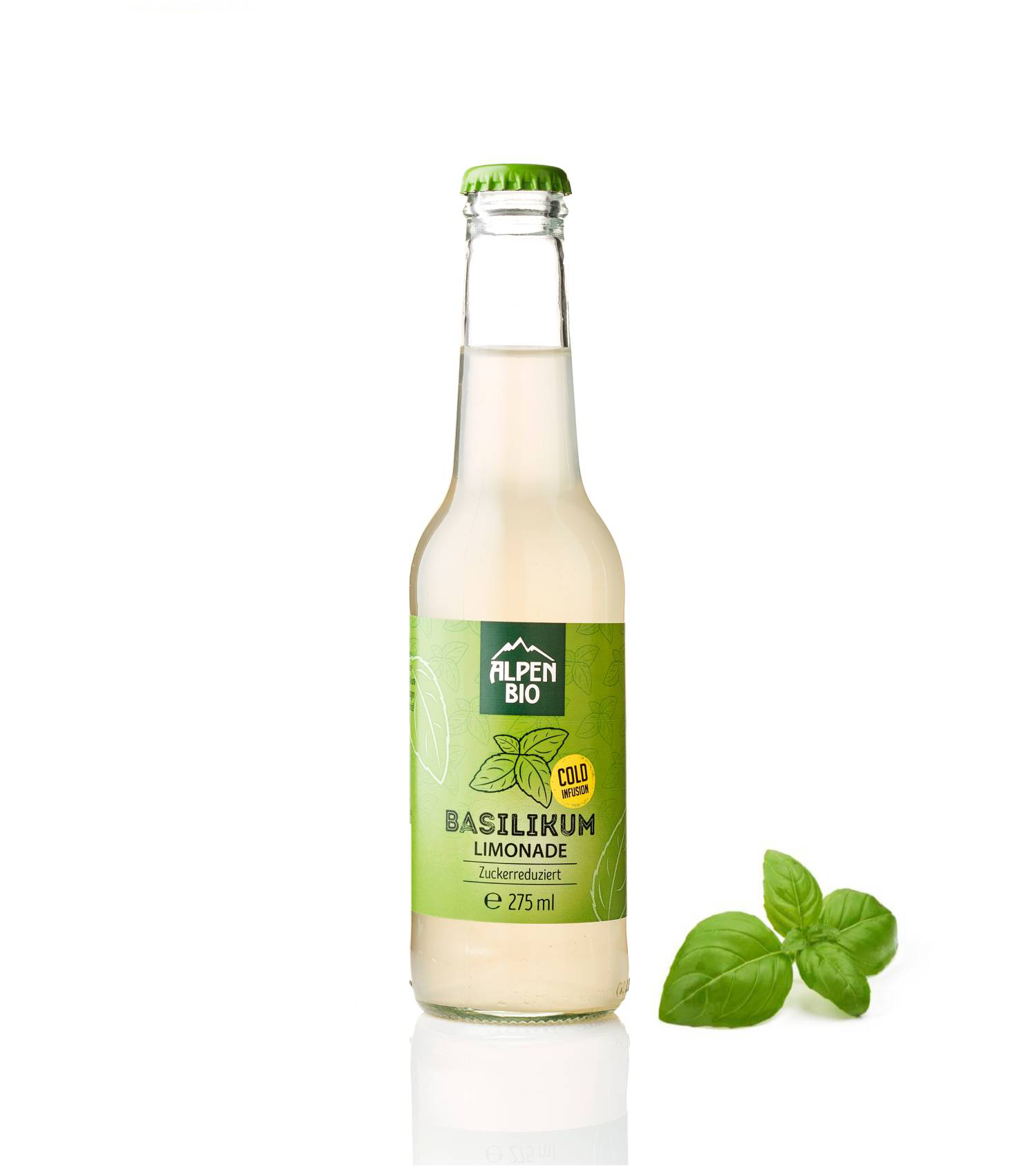 Mediterranean cuisine, and especially Italian with its famous pesto, is impossible to imagine without basil. But do you know this herb also tastes well in drinks?
So, welcome our organic ALPENBIO Basil Lemonade, which has strong savory taste and scent of fresh basil leaf. The taste that millions of people enjoy whilst eating now is available for you to enjoy while drinking.
To secure the remarkable freshness of this wonderful plant, we cold brew its leaves with icy spring water we get from the top of the Alps. To make our lemonade really wholesome, we grow our basil in the green fields of the Alps and harvest it by hand.
With our Basil Lemonade, you will discover yourself standing on the top of the Alps observing the picturesque green views that extend for miles. Refreshed and relaxed.
Zutaten:
Alpenwasser, Zitronensaft (9%)*, Rohrzucker*,
Basilikumauszug* (Alpenwasser, Basilikumblatter*),
Zitronenol*, Kohlensaure
* aus biologischer Landwirtschaft
Nährwertangaben pro 100ml:

Energie

146 kJ / 35 kcal

Fett

0g

davon gesättigte Fettsäuren

0g

Kohlenhydrate

8g

davon Zucker

8g

Eiweiß

0g

Salz

0g